Join us for our upcoming conversation:

High Performing Decisions for
Creating Your Future
Host: Chris Cochella on Thursday, January 12, 2023
9 am - 10 am PT | 11 am - 12 pm CT/MEX
12 pm - 1 pm ET | 5 pm - 6 pm GMT
Together we are creating a community where people come together to connect, practice, and share in a safe, stimulating, and nurturing space, enriching learning opportunities and networking while simultaneously broadening the generative discourse for the sake of living in a world where everyone thrives. 
Join us for an exciting 60-minute session!

Our Next Conversation
Here Be Dragons!
Medieval map makers labelled unknown territory with pictures of monsters and dragons. Uncertainty did not deter the early explorers nor should it deter us when charting a course Into our uncertain future.
Last December we explored the characteristics of High Performing Decisions like Psychological Safety, Quality Information, Process and Outcome. For part 2, we will organize these characteristics into a process map that generates the future outcomes we seek for ourselves and our clients.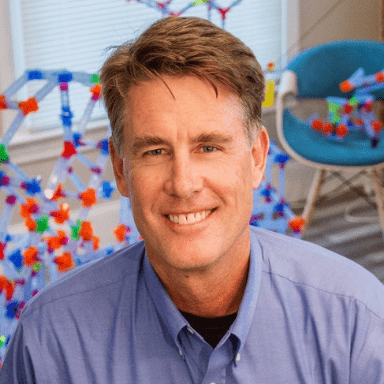 Meet the Host: Chris Cochella
Chris Cochella is an innovator of products and services spanning consumer goods, scientific research methods and healthcare information technology. Chris has founded and sold 2 businesses; one in healthcare imaging and the other an award-winning STEM educational toy called Brackitz.
Chris splits his time between deepening partner relationships for tech companies and his greatest passion: helping business leaders & teams to break free from their default future to a future of growth in purpose, people, time and profit. While on this journey he has coached, presented and taught in professional settings ranging from the Lean Startup to IDEO Innovation Competitions to the University of Utah.
Chris is an ICF certified coach and earned his Bachelor's degree in Economics from UC Berkeley and Master's degree in Physical Geography from CU Boulder which led to research trips from Grand Canyon to Antarctica.