This course completed on December 11th. Future dates to be announced.

If you are interested in upcoming events, please email us at [email protected]
**NOTE: You must have taken the FGL workshop in order to enroll in this course. If you haven't taken the FGL yet, you can enroll in our next workshop.

As generative leaders, the current reality presents us with a powerful call-to-action; a call to learning as a community. It is asking us to expand our current Observer and Actor around race for the sake of helping our community create new awareness and practices in organizations, institutions, and our nation. We invite you to join us in exploring this new conversation with a generative lens. Come learn how to include this breakdown and challenge in our skill sets.
As a community, we have the potential to shift old practices and stories that perpetuate disparities and exclusion based on race and choice to create a new shared future and an authentic good life for each of us.
Course Benefits

Leaders, coaches, and members of the IGL community, we invite you to join us, and together, we will:
Enter a brave space and explore what are the history and stories that have shaped our understanding about race and our racial experiences
Uncover our blind spots and discover different possibilities and choices for generating spaces that allow for each of us to be whole and fully human in the expression of ourselves and our care
Explore the possibilities and value of this conversation for each of us in our positions of leaders of organizations and coaches of those in a position of leadership
Course Details
*Prerequisite: Foundations of Generative Leadership (FGL)
There will be seven (7) 90-minute webinar sessions for us to begin this exploration and learning about:
Why do we care about a conversation about race? What is this conversation calling us to take care of?
What is the value that this conversation will have for ourselves as coaches and leaders in organizations and institutions in the context of Me-We-World?
What difference will this conversation about race make in increasing our understanding of self (SELPH), and of our capacity and skills to expand the Observer and Actor in ourselves and in those we coach?
Dates of sessions: September 11th & 25th, October 9th & 30th, November 13th & 20th, and December 11th
Our Approach
We will work with generative distinctions (such as, SELPH, embodied learning, Observer/Actor, the World of Games, Power and Politics) to deconstruct the historical narratives around the social construction of race in the United States.
We will learn about how the social construction of race is omnipresent, whether we are conscious of it or not, in our lives, in decisions we make, in policies and structures we establish in our organizations and institutions, that open possibilities for some bodies while closing it for others.
We will engage in somatic practices before, during and after each session to stay present, open and connected to self and to each other.
We will learn to navigate our discomfort and the emotions triggered in the presence of race-related conversations.
We will optimize our capacity to face, enter, extend, blend with the other as we travel through this exploratory and challenging journey of self, organizations and institutions.
We will expand our capacity to have conversations with others that explore race.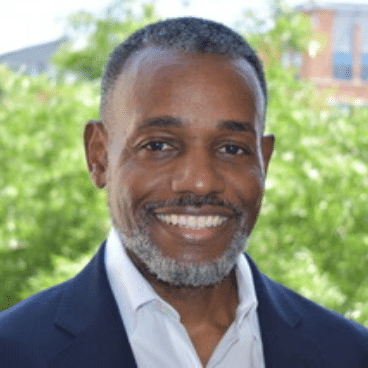 Steven Jones,
IGL USA Faculty Member


Through Altus Growth Partners, Steven helps move leaders and teams to know their value while extending the ability to engage in new ways. Clients appreciate his ability to deepen their ways of leading openly and vibrantly creating free spaces from which they achieve success regardless of where they sit or stand in the organization. They take charge of their capacity to lead and collaborate with others.

Leaders' building more inclusive environments: NASA, Peoples Natural Gas, PPG, Intelligence Community. Award winning teams Food and Drug Administration, and National Institutes of Health. Developing executive leaders: Partnership for Public Service, Jim Casey Internal Revenue Service, Department of Education. Expanding leaders' abilities to transform action that realize the mission: Bloomberg Foundation, Equal Justice, Living Cities, in Alexandria City, VA, and Arlington, VA.

Steven holds a Ph.D in adult development and leadership and is a Certified Coach by the Newfield Network (NNPC) and the Generative Leadership Institute (CEO Program), and is an advanced practitioner of Results Based Facilitation. He also has certifications in a variety of assessment tools and 360° instruments.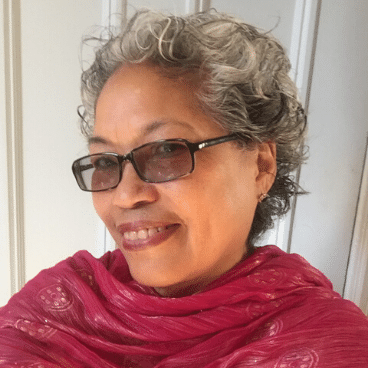 Sonia Bu
IGL USA Faculty Member
Sonia is a Coach Development and Training Specialist with the NYC Leadership Academy and has 30 years of experience working in senior leadership positions in education-focused, youth development and community building organizations. She currently works with school leaders and their leadership teams in school districts in New York City, and as an executive coach for senior leaders in school districts and non-profit organizations.
She has been a program coach for the Institute for Generative Leadership for the past ten years, in both the USA and Latin America Programs. She is a Certified Coach by the Newfield Network (NNPC), the Generative Leadership Institute (CEO Program), and has received Professional Coaching Certification (PCC) from the International Coaching Federation, and Courageous Conversation About Race (CCAR) Affiliate with the Pacific Education Group (P.E.G.).
Sonia holds a B.A. from Barnard College and an M.Ed. from Lesley University. In addition, she attended Columbia University Graduate School of Arts and Science, the School of International Affairs at Columbia University, and the Institute for Not-for-Profit Management of the Graduate School of Business of Columbia University.

Frequently Asked Questions
When does the course start and finish?
There are seven live sessions that take place on Fridays, beginning on September 11th. Following dates are: September 25th, October 9th & 30th, November 13th & 20th, and December 11th at 1 pm ET/12 pm CT. Each session is 90 minutes. However, if you are not able to attend the live sessions or want to go back to review them at a later time, you will have lifetime access to the recordings. All recordings will be posted within 24 hours after the live session.
How long do I have access to the course?
How does lifetime access sound? After enrolling, you have unlimited access to this course for as long as you like - across any and all devices you own.
What if I'm on vacation during the session dates or unable to attend live but really want to attend?
No worries! Everything will be recorded and you can watch the session that you were not able to attend for a limited time at a later date that best suits your schedule.
How does this course work?
Here is how it works: When you join the course, you will be given access to your course platform in our online learning center. In the course platform, you will find each session has its own area. This area includes the date and time for the live meeting and the link to the live event, which will be broadcast via Zoom. Any downloadable materials will also be available in each session's section. This is also where we will post the recordings.
NOTE: You will also be subscribed to the Generative Leadership Newsletter containing relevant and engaging content pertaining to Generative Leadership. You can unsubscribe at any time. View our Privacy Policy here.